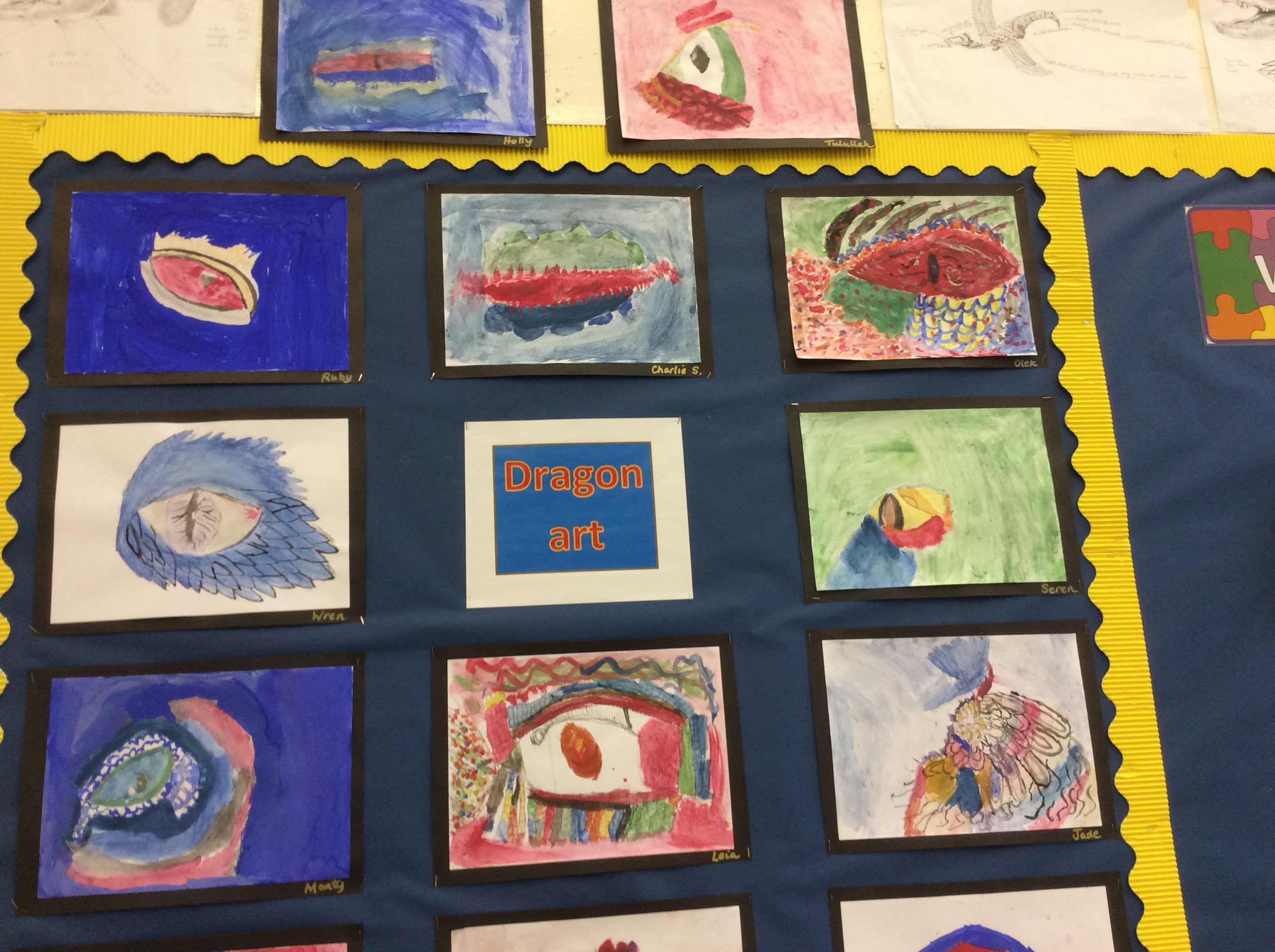 Myths and Legends – Willow
This term Willow class are focusing on 'Myths and Legends'. So far we have created our own mythical creatures as part of the character description focus in English, drawn a dragon's eye in Art and are currently creating a dragon's eye out of clay!
We were shocked when we read about the destruction a dragon had caused in a local school (please see attached 'newspaper article')!
In science our focus is 'Animals including humans'.
Willow class really enjoyed the practical experiment, demonstrating the role of digestion parts in our body and replicating the digestive system.