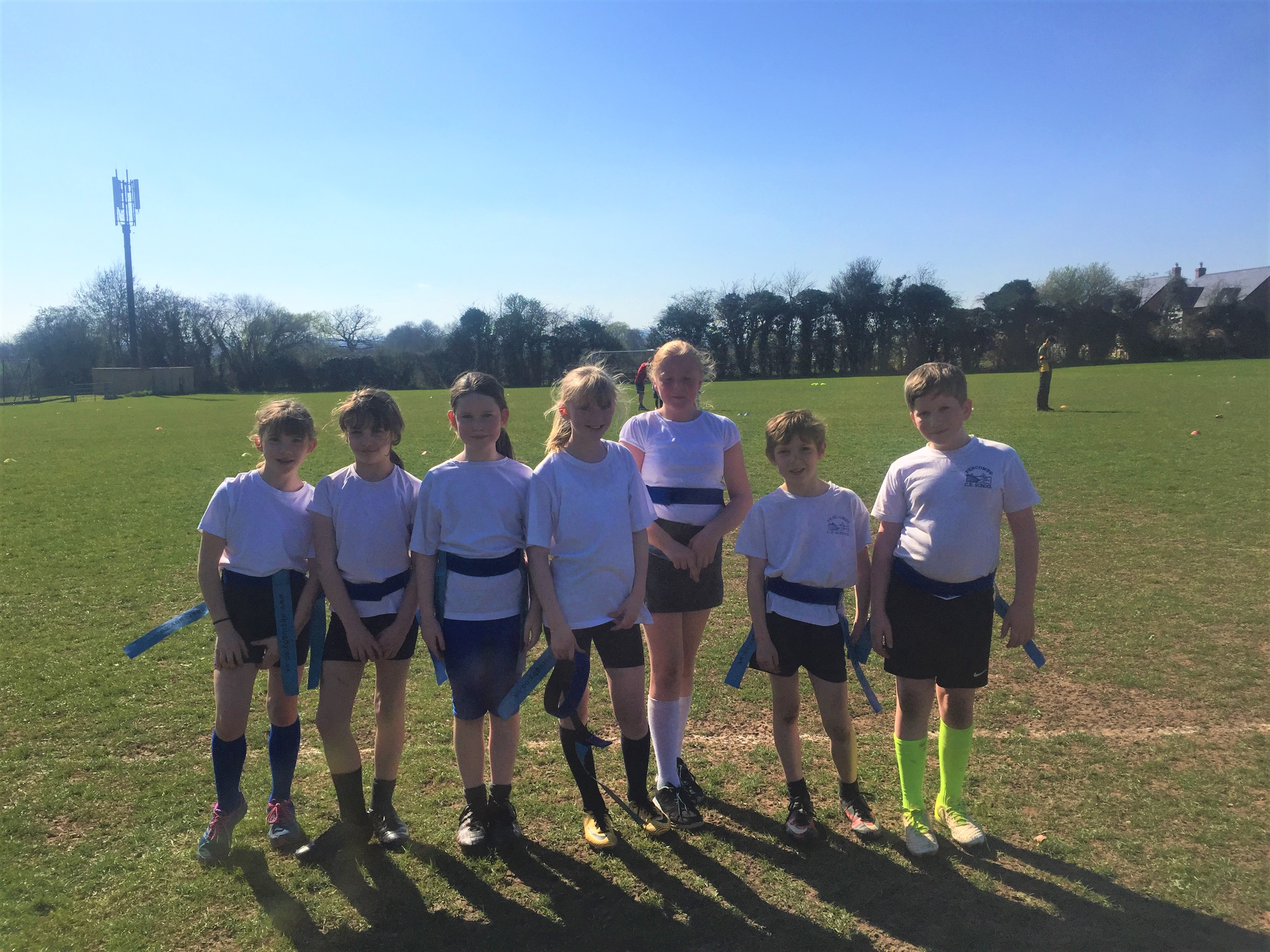 A massive well done to our Pencombe sportspeople who represented the school at Tag Rugby today (Imogen, Charlie W, Ronan, Delicia, Ruby T, Leafy and Megan – poor Harvey was too unwell.)
We played three games which we drew, lost and won. This meant we played Lord Scudamore in the semi-finals and we managed to win that game taking us into the finals.
We played our final game brilliantly and just lost out 5-4 to Llangrove who went on to win the tournament. Yet another fantastic performance with excellent sportsmanship from our Pencombe children!